Engle-Stone Aquatic LLC
Adjunct Faculty, VA Seafood AREC, Virginia Polytechnic Institute and State University
Virginia, USA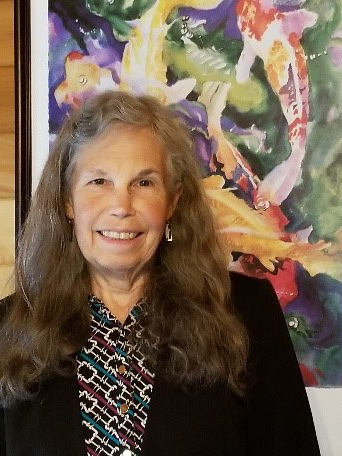 Short Bio
Prof. Carole Engle has devoted more than 40 years to research, extension, and teaching related to the economics and marketing of aquaculture. She has published more than 125 scientific articles, 5 books, and more than 110 extension/outreach publications. She is a past-President of the U.S. Aquaculture Society and the International Association of Aquaculture Economics and Management and past Director of the World Aquaculture Society. She is Adjunct Faculty, VA Seafood AREC, Virginia Polytechnic Institute and State University. Honors include receiving the Distinguished Service Award from the U.S. Aquaculture Society, the McCraren Award from the National Aquaculture Association (received this award three times), Researcher-of-the-Year from the Catfish Farmers of America, and Distinguished Service Award from the Catfish Farmers of Arkansas (received this award twice). Engle was on the faculty of the University of Arkansas at Pine Bluff for more than 27 years and, as Director and Chairperson of Aquaculture/Fisheries, led it through a period of rapid growth, development, and expansion. Following retirement, she and her husband, Nathan Stone, re-located to Virginia, USA, and started Engle-Stone Aquatic$ LLC, a consulting business. She continues to work closely with aquaculture businesses and values the contributions that research and extension programs have made to the growth and development of successful aquaculture businesses on many scales of production.
Abstract-Economics of Sustainable Aquaculture and Fisheries – A Look Towards 2050 and Beyond
Sustainability has become a widely accepted necessary condition for production of all forms of food and other products, including aquaculture and fisheries. Debates continue as to what sustainable management is, how it should be measured, and how to identify aquaculture or fisheries options that are more sustainable than others. Economics offers a very appropriate lens through which to view and assess issues related to sustainability because at its most fundamental level, economics addresses the problem of how to allocate scarce resources among competing demands.
Sustainability is a very broad, generic term, for which many definitions and metrics have been proposed. While often used to refer only to environmental sustainability, the word "sustainability" in its most generic usage refers to whether a process or condition can be maintained and continued into the future. The fundamental conundrum faced today is how to feed the world's population in a way that will also maintain ecosystem services and environmental quality. Addressing this core problem requires integration of the many intersecting factors that affect whether our food production and ecological systems can be sustained into the future. Discussing sustainability in terms of only one or two resources (i.e., land or water), for example, may lead to claims that one type of production system is "more sustainable" than another. Recirculating aquaculture systems (RAS), for example, clearly use less land than pond-based systems, but recent studies have shown that capital, labor, and perhaps water resources are used more efficiently in intensive pond production in some countries. Other work has shown that intensive shrimp production overall uses fewer resources per metric ton of shrimp produced than more extensive shrimp production in Vietnam, Thailand, and India.
Feeding the world's population while sustaining ecosystem services is of course not a simple task. To continue into the future, aquaculture businesses must be profitable and all key resources such as land, water, energy, but also labor and capital must be used efficiently. Truly sustainable choices will need to be based on continued technological advances, especially those related to increasing food production from the sea, but those choices must be made with careful attention to efficient use of all environmental and economic resources.