Tuesday, 14/11/2017 (25 Heshvan) , The Edmond Safdié Auditorium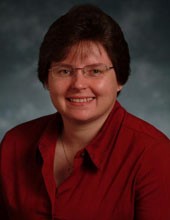 Shari Yvon-Lewis, Head of Oceanography department TAMU
Marine Observatories: the Research Collaboration between Texas A & M and U. Haifa
Research Interests include: Studying the role of the ocean in regulating important atmospheric gases; Marine trace gas biogeochemistry of: halocarbons - CH3Br, CH3Cl, very short lived species, CH4, CO2, Other trace gases; Modeling of ocean atmosphere trace gas interactions.
Ryan Kastner, Department of Computer Scinece, University of Canlifornia, San Diego
Engineering for Exploration
Ryan is currently a professor in the Department of Computer Science and Engineering at the University of California, San Diego. He received a PhD in Computer Science at UCLA,a masters degree (MS) in engineering and bachelor degrees (BS) in both Electrical Engineering and Computer Engineering, all from Northwestern University. He is the co-director of the Wireless Embedded Systems Master of Advanced Studies Program. He also co-directs the Engineers for Exploration Program. His current research interests reside in three areas: hardware acceleration, hardware security, and remote sensing.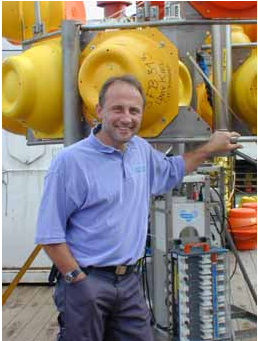 Peter Linke, GEOMAR Helmholtz Centre for Ocean Research Kiel, Scientific head of the Technology and Logistics Centre at GEOMAR
Research technologies at GEOMAR
Dr. Linke has a record of more than 25 years of scientific work on deep-sea benthos starting in the SFB 313 with investigations on bentho-pelagic coupling. In 1993 he joined the department of Environmental Geology at GEOMAR where fluid circulation at active margins and quantification of the input of gases and fluids into the hydrosphere is a major objective. Within this group, he gained expertise in the investigation of biogeochemical processes associated with fluid flow phenomena at various subduction zone (Aleutean, Cascadia, Makran, Chilean, Costa Rican, Peru and Chile margin) and hydrothermal vent (Aegean Sea, Red Sea) settings. This includes process-oriented investigations by combining geological, geochemical and biological approaches and by using modern in-situ techniques, in particular Lander technologies. He worked as PI and coordinator in various multidisciplinary DFG-, BMBF-, EU- and industry-funded projects and was chief scientist of several major cruises. Within the EU project ECO2 he contributed to establish a framework of best environmental practices for offshore CO2 injection and storage (CCS). This includes the quantitative assessment of potential and actual impacts on marine ecosystems at CCS sites and natural CO2 seeps.
Bordetsky, Alex, Naval Postgraduate School, Professor, Fulbright Senior Scholar for Israel,
Director of CENETIX, Principal Investigator for MIO, Littoral Ops, and CWMD Experiments
Maritime Threat Countering Networking and Collaboration
Dr. Alex Bordetsky is tenured Professor of Information Sciences at the Naval Postgraduate School. He also holds dual appointment with the Space Systems Academic Group at NPS. Professor Bordetsky is Director of the NPS Center for Network Innovation and Experimentation (CENETIX). He is a recipient of prestigious Robert W. Hamming Interdisciplinary Research Award for the pioneering studies of collaborative technologies and adaptive networking and the Fulbright Senior Fellowship Award for the experimental studies of unconventional maritime networking. Dr. Bordetsky is the Principal Investigator for the renowned TNT MIO Military-Academic Experimentation Campaign, which is now in transformation to Littoral and Maritime-Land CWMD operations study. His research accomplishments are featured in the AFCEASIGNAL Magazine, Via Sat, USSOCOM Tip of the Spear Journal, Pentagon Channel, and Fulbright Newsletter. Dr. Bordetsky publishes in major IS journals including Information Systems Research, Telecommunication Systems Modeling and Analysis, International Journal of Mobile Wireless Communications, and International Command and Control Research Journal.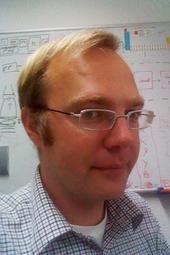 Leif Christensen, DFKI Bremen, Robotics Innovation Centre

Innovative Autonomous Robots Development for Deep Sea and Space Applications

Leif Christensen received his master degree in computer science (Dipl.-Inf.) from the University of Bremen in 2008. He has since been a researcher at the German Research Center for Artificial Intelligence – Robotics Innovation Center (DFKI – RIC) and was in charge of several projects related to underwater and space robotics in the last years. He also managed the navigation and planning group at RIC. His previous experience includes probabilistic robotic navigation with a special focus on magnetic field based localization. He is also a law graduate from the University of Freiburg.
Kevin Köser, GEOMAR Helmholtz Centre for Ocean Research Kiel, Scientist (3D underwater vision)
Opportunities of Robotic Ocean Floor Mapping in Deep Sea Mining Impact Assessment
Dr. Kevin Köser is a computer scientist focusing on image- and video-based 3d mapping, measuring, and monitoring in marine environments. In 2009 he obtained a PhD from the University of Kiel for his work on image registration and multiple-view geometry. Afterwards, he joined the Institute for Visual Computing at the Swiss Federal Institute of Technology (ETH Zurich) to work on 3D reconstruction and visual geolocalization. Besides having contributed to several industry-projects related to imaging in autonomous driving, cell phones, broadcast and surveying, he is a reviewer for journals in computer vision, photogrammetry and robotics. Dr. Köser also served as a program committee member for the major international machine vision conferences and has taught the classes "3D photography" and the "computer vision lab" at ETH Zurich. In 2013 he joined the new DeepSea Monitoring Group at GEOMAR, where he currently holds a scientist's position for novel visual methods. During the last years he has focused on specific underwater measurement problems such as gas quantification as well as on robotic-based visual mapping. See also https://www.geomar.de/en/mitarbeiter/fb2/mg/kkoeser
Noble Energy,
Marine Technologies in the Offshore Industry